The skills of running fast are the vertical force exerted on the ground at each step, the horizontal thrust exerted on the ground at each step, the angular velocity of the tibia when landing, the time required to apply the vertical and horizontal thrust at each step and the resulting gait frequency, and the vertical thrust added by the swinging leg to the landing leg. It is very necessary to carry out special strength training for running.
During the training, the upper body should not be nervous. Do not lower your head and stare at your legs. The movement should be rhythmic and stable. Do not do any time limited or intense actions. After sufficient warm-up activities, put the toes of your back feet on the back steps or benches in a balanced manner to ensure that your back feet do not bear the weight of your body. When squatting, the knees that do not support your legs should fall along a straight line perpendicular to the heels of your supporting feet.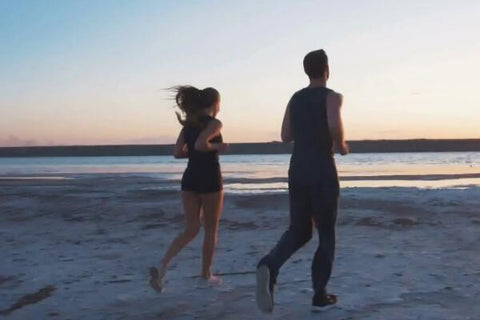 When squatting, do not lean forward, do not let the trunk sink until the hip and knee joint of the squatting leg are horizontal, then straighten the legs, return to the starting position, and gradually increase the resistance by holding a heavy dumbbell stably or placing a heavy barbell on the shoulder, so as to improve the strength and stability, relax and stand upright, separate the feet, and then swing the right thigh upward and forward.
Until it is parallel to the ground, when doing so, bend the right knee joint so that the lower half of the leg is close to the vertical ground, support the weight of the left foot, swing the right leg while swinging the left arm forward. During running, as usual, slightly bend the hip joint, knee joint and ankle joint on the side of the support leg, keep the right leg lifted for a few seconds, maintain balance, and then put your right leg back on the ground.